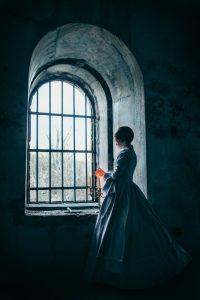 The world has changed dramatically since my last blog post. My heart goes out to those who are ill, who have sick loved ones, or who have lost their jobs. Personally, I am doing well, a living embodiment of the jokes about introverts realizing that their normal life is what others call "quarantine." 🙂
At least self-isolation and social distancing have one positive effect: people seem to be reading more books! I've had so many requests for recommendations lately that I decided to post a list of my favourite authors and titles here instead of responding individually.
The genres represented here are the ones I read most and/or teach. I don't feel qualified to recommend books from other genres.
Historical Fiction
I read this genre more than any other, but I've already posted lists of my favourite historical novels here and a more recent one here, so you can read those posts.
Children's (Middle Grade) Books
Philippa Pearce, Tom's Midnight Garden (this is my all-time favourite children's book)
Penelope Lively, A Stitch in Time
Natalie Babbitt, Tuck Everlasting
Frances Hodgson Burnett, The Secret Garden
Louise Fitzhugh, Harriet the Spy
Lois Lowry, The Giver
Young Adult Books
Elizabeth LaBan, The Tragedy Paper
Jared Reck, A Short History of the Girl Next Door
Jennifer Niven, All the Bright Places
Psychological Thriller/Suspense Novels

My favourite psychological suspense authors writing today are Tana French, Ruth Ware, and Sophie Hannah. I'll read anything they've written without even looking at the book jacket first.
As for older books in this genre, Mary Stewart and Daphne du Maurier are the masters of the genre. I also love Ruth Rendell's novels, especially The Keys to the Street and The Crocodile Bird.
Biography
I don't have favourite biographies, but I do have a favourite biographer! I'll read any biography of anyone by Charlotte Gray, who brilliantly brings to life both the personality of her subjects and their cultural milieu. My favourite is Reluctant Genius (about Alexander Graham Bell, in whom I had no particular interest before I read the book).
Victorian Classics
Nineteenth-century British literature was my specialty in grad school, so it's difficult to narrow this down to a short list. I'll always recommend the novels of George Eliot, Wilkie Collins, Anthony Trollope, and the Brontë sisters (try a lesser-known Brontë novel such as The Tenant of Wildfell Hall or Villette). If you're not used to the long sentences, give yourself some time to savor them: you won't regret it! Thomas Hardy deserves a mention here too, though he can be lugubrious. If your taste tends towards the tragic, Hardy is your man.
You could also try some excellent lesser-known Victorian authors such as George Gissing, Elizabeth Gaskell, and Mary Elizabeth Braddon.
Books that Resist Categorization
There are a few books that don't quite fit into the above categories but stand alone in my memory, either because the author didn't write anything else like it or because I didn't like the other books by the same author quite as much. These are absolutely brilliant reads:
Reginald Hill, The Woodcutter
Elizabeth Goudge, Green Dolphin Country (also known as Green Dolphin Street)
Marilynne Robinson, Lila, Gilead, and Home
Richard Adams, Watership Down (a classic!)
I hope these books will entertain and nourish you during this challenging time! If you try any of them, I'd love to hear what you think: drop me a line in the comments.