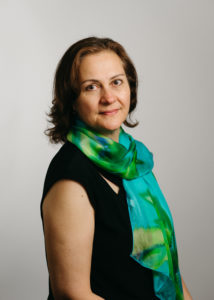 Clarissa Harwood is the author of three historical novels. Publishers Weekly called her first novel, Impossible Saints, "a rich debut. . . . With insight and sensitivity, Harwood explores century-old social mores and challenges that still echo loudly today." Her second novel, Bear No Malice, won the Editor's Choice award from the Historical Novel Society and was called "a smart and highly civilized tale about love, temptation, and second chances" by Kirkus Reviews.
Clarissa holds a PhD in English Literature with a specialization in nineteenth-century British Literature and has taught university literature and writing courses for more than twenty years.
Her own writing pays homage to her favourite Victorian authors: the Brontë sisters, George Eliot, Thomas Hardy, and Frances Hodgson Burnett. Her favourite living authors include Diane Setterfield, Kate Morton, A.S. Byatt, and Susanna Kearsley.
In addition to being a novelist, university professor, and proud member of the Historical Novel Society, Clarissa is a grammar nerd who loves to explain the difference between restrictive and nonrestrictive clauses. Born and raised on the Canadian prairies, she currently lives in Ontario with her husband and three neurotic cats.
Clarissa is represented by Laura Crockett of TriadaUS Literary Agency.