BEAR NO MALICE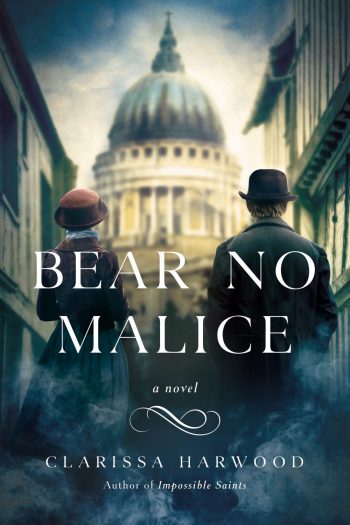 Beaten and left for dead in the English countryside, clergyman and reformer Tom Cross is rescued and nursed back to health by Miranda and Simon, reclusive siblings who seem to have as many secrets as he does. Tom has spent years helping the downtrodden in London while lying to everyone he meets, but now he's forced to slow down and confront his unexamined life.
Miranda, a skilled artist, is haunted by her painful past and unable to imagine a future. Tom is a welcome distraction from her troubles, but she's determined to relegate him to her fantasy world, sensing that any real relationship with him would be more trouble than it's worth. Besides, she has sworn to remain devoted to someone she's left behind.
When Tom returns to London, his life begins to unravel as he faces the consequences of his affair with a married woman and his abusive childhood. When his secrets catch up with him and his reputation is destroyed, he realizes that Miranda is the only person he trusts with the truth. What he doesn't realize is that even if she believes him and returns his feelings, he can't free her from the shackles of her past.
Great Expectations meets Grantchester in this story of love and lies, secrets and second chances.
Order Bear No Malice from the online retailers below
IMPOSSIBLE SAINTS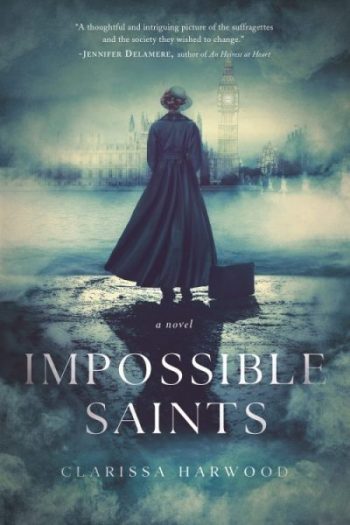 Escaping the constraints of life as a village schoolmistress, Lilia Brooke bursts into London and into Paul Harris's orderly life, shattering his belief that women are gentle creatures who need protection. Lilia wants to change women's lives by advocating for the vote, free unions, and contraception. Paul, an Anglican priest, has a big ambition of his own: to become the youngest dean of St. John's Cathedral. Lilia doesn't believe in God, but she's attracted to Paul's intellect, ethics, and dazzling smile.
As Lilia finds her calling in the militant Women's Social and Political Union, Paul is increasingly driven to rise in the church. They can't deny their attraction, but they know they don't belong in each other's worlds. Lilia would rather destroy property and serve time in prison than see her spirit destroyed and imprisoned by marriage to a clergyman, while Paul wants nothing more than to settle down and keep Lilia out of harm's way. Paul and Lilia must reach their breaking points before they can decide whether their love is worth fighting for.
Set in England in 1907, Impossible Saints is a novel that burns as brightly as the suffrage movement it depicts, with the emotional resonance of Tracy Chevalier and Jennifer Robson.
Now available in paperback! Order Impossible Saints from the online retailers below
Clarissa Harwood is represented by Laura Crockett of TriadaUS Literary Agency.