I've fallen behind on blogging lately, and I can say that 2019 was not the best year for me personally, but I'm looking forward to 2020. I've started to see those "best of 2019" lists on social media and was inspired to make one of my own as a way of getting back into blogging.
Two of the blogs I saw included my own debut novel, Impossible Saints! Courtney Clark chose Agamemnon, the cat who adopts my male protagonist, Paul, as one of her 12 best fictional cats. Jilliane Hamilton chose Impossible Saints as one of the 5 best books she read this year. Huge thanks to both of you!
I decided to choose the 5 best books I read in 2019, and while most of them are still in my historical fiction wheelhouse, they turned out to be in different sub-genres, so that worked out well. Here they are, in no particular order (it took me a while to find the fifth one in my house because I've lent it out to so many people!):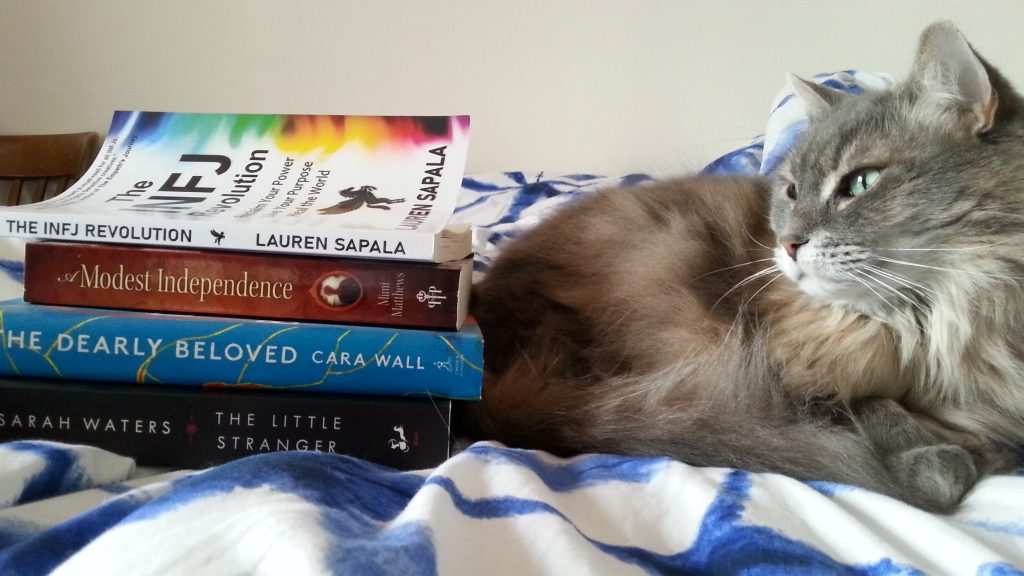 1. Best Historical Romance
A Modest Independence, by Mimi Matthews. This beautiful, impeccably-researched book made me swoon, laugh, cry, and everything in between. Months after reading it, I still consider the protagonists, Tom and Jenny, my friends. Here's my review on Goodreads.

2. Best Novel about Faith
The Dearly Beloved, by Cara Wall. A novel about two unlikely couples bound together by the men's being joint pastors of the same Presbyterian church. This is a rare book that depicts both people of faith and atheists in a realistic, balanced way. And I fell in love with the characters, too! I reviewed this for the Historical Novel Society.
3. Best Nonfiction Book
The INFJ Revolution: Reclaim Your Power, Live Your Purpose, Heal the World, by Lauren Sapala. I'll read anything by this author, who always makes me feel seen and appreciated as well as challenged. See my Goodreads review.
4. Best Gothic Novel
The Little Stranger, by Sarah Waters. Water is a master of the genre, and she doesn't disappoint in this eerie psychological thriller in which terrifying things happen to a family living in a mysterious old house.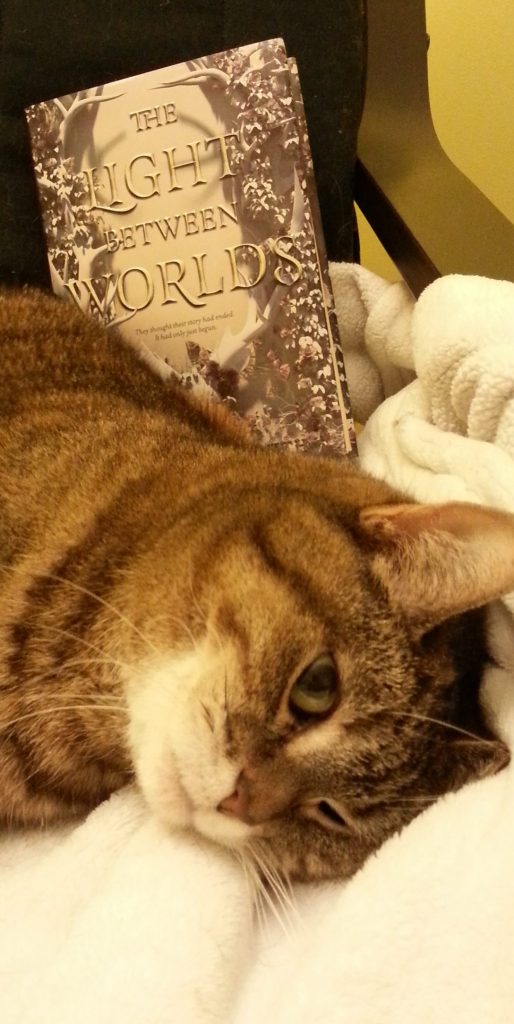 5. Best Young Adult Novel
The Light Between Worlds, by Laura E. Weymouth. This is a fantasy novel about two sisters in post-WWII England and is reminiscent of C.S. Lewis's Narnia books. This book utterly captivated me.
Seasoned book model Sophie looks just as captivated as I felt when I was reading it (or maybe she's just sleepy?)
Here's my Goodreads review.
I hope you have time to read and dream with a cat (or your pet of choice) on your lap over the holidays. Merry Christmas and a Happy New Year to all my readers!