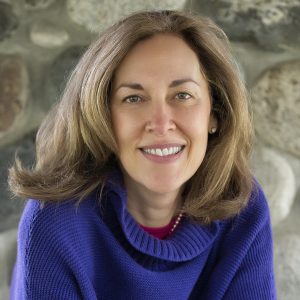 I'm very excited to feature Jennifer Haupt, a fellow Authors18 member, in this month's blog post. Her debut novel In the Shadow of 10,000 Hills is a multi-cultural story that deftly weaves together the journeys of three women from vastly diverse backgrounds searching for personal peace in post-genocide Rwanda. At the heart of this novel that Bustle.com named as one of 19 debut novels to watch for in 2018 is the search for family, and the discovery of grace when there can be no forgiveness.
There are so many aspects of this novel that spark my interest: the historical angle (one of the three protagonists lives in 1960's Atlanta), the ethical and psychological themes, and the opportunity to learn about Rwanda, a place I know very little about.
I asked Jennifer what prompted her trip to Rwanda in 2007. She said, "The short answer is that I was a reporter exploring the connection between grief and forgiveness. I went there to interview genocide survivors. I also went to interview humanitarian aid workers about why they were drawn to this tiny country still grieving a decade after the 1994 genocide."
Jennifer went on to explain that she felt an unexpected bond with these people because she found herself grieving for her sister who died when Jennifer was only two: "It was forbidden to speak of Susie in our household; that's how my parents dealt with their grief and I respect that. In Rwanda, it felt safe to grieve for the first time. My grief was miniscule compared with the genocide survivors. And yet, we shared a powerful mixture of emotions — compassion, sorrow, longing — that crossed the boundaries of race and culture.
"What struck me was that many of the aid workers I interviewed were also grieving over the loss of loved ones. They came to Rwanda as a way of reaching out to help others, and also to heal their own souls. Most of the people I spoke with, no matter if they were Rwandan, American, European, were, in some way, grieving. I had always thought the universal commonality that connected all of us was love, but I learned in Rwanda that grief is an equally strong bond. Grief and love form the bridge that connects us all."
Are you as intrigued as I am by this book? I'm also fascinated by Jennifer's choice to tell the story through the eyes of three women of different ages and cultural backgrounds. She says she did it "to offer Westerners a window into a very different world, and to do that I started with an American protagonist, Rachel Shepherd, leaving everything she knows to try and find her father, Henry, in Rwanda. She is also searching for the piece of her heart that he took when he left her twenty years earlier.
"I also wanted to connect the African-American civil rights struggle with the struggle for civil rights of the Tutsis in Rwanda. That's where Lillian comes from. Once I decided that she and Henry Shepherd had an ill-fated interracial love affair during the late 1960s in Atlanta, their story took on a life of its own.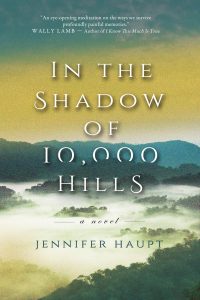 "Originally, this was just Rachel and Lillian's journey: The intertwining stories of two women searching for the man they both love. Two women trying to piece together a family. I didn't add Nadine's story until eight years after I started writing this novel. She's based on a 19-year-old woman I met in Rwanda who had left after the genocide and was returning for the trial of a Hutu man, a former neighbor, who she had seen shoot her mother and sister."
Jennifer adds that her novel is not a political story about the genocide. Instead, "it is a story that is set against the backdrop of pre-genocide, the genocide, and then after the genocide. I conducted a lot of research about Rwandan history but I don't claim to be an expert on the country's politics or tumultuous past. I do present some background about the genocide, which is factual, but this is historical fiction. The story is about the experiences of the characters during this time in history."
I'd like to thank Jennifer for sharing her thoughts and offer my congratulations on the publication of this fascinating novel!
If you'd like to know more about Jennifer and her writing, visit her website: www.jenniferhaupt.com