The release date for Impossible Saints is a mere 5 weeks away, and I've been caught up in the excitement of preparing for the launch and other book-related events. I've also been answering interview questions for blogs and periodicals, and those questions have made me think  a lot about historical authenticity in fiction. People who don't usually read historical fiction are often surprised to find out how much research goes into a historical novel. Yes, novelists use their imaginations to flesh out the details, but we also do extensive research to make the setting of our novels feel authentic to the reader.
All good novels incorporate sensory details, but it's especially difficult to know how people in bygone eras experienced their world through sight, hearing, taste, smell, and touch. An original text from the 1800s might describe the sweet taste of a custard, for example, but does modern custard taste the same, and would we describe it similarly? To further complicate the historical novelist's relentless desire to recreate the past, we often forget that at any given moment, people live in multiple eras. In other words, they experience the past simultaneously with the present.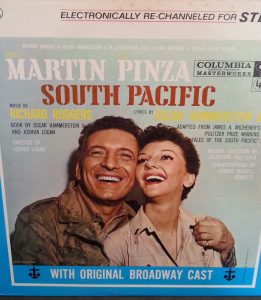 For example, a relaxing day in my life in 2017 might look like this: I'm re-reading Barchester Towers by Anthony Trollope, published in 1857, while listening to my parents' LP record of the musical South Pacific, recorded in 1949. When I need a break from reading, I go into the kitchen and bake cookies from my grandmother's recipe, first created in the 1930's. Then I go to the piano and play a Beethoven sonata composed in 1798. After that I might do some housecleaning while playing my Ultimate Dance Party 1997 CD. This CD has no discernable musical value, but it has the charm of nostalgia because I played it repeatedly and loudly in my car to keep myself awake when I drove across the country with my cat and all my worldly possessions. That experience was pretty traumatic at the time (especially for my cat), but I'm still proud of myself for doing it, and Dance Party '97 will always be the soundtrack for that big move.
Shouldn't an authentic historical novel include a multiplicity of eras, too? How often does such a blend of past and present appear in historical fiction, especially a blend of old and new technologies? As both an academic and a novelist, my research has focused primarily on the late Victorian period, but I had to move Impossible Saints into the first decade of the 20th century to accommodate Lilia, my relentlessly modern suffragette. I wrote this blog post about what I learned from moving the novel's setting ten years later than it originally was.
The typical way of including past and present in fiction is to make the older characters cling to outdated ways of life and resist new ideas that the younger people embrace (think of the Dowager Countess's opinion of electric light in Downton Abbey!). But this isn't always the case. Think of the millennial who is an old soul, who loves history and wears vintage clothing. Or the octogenarian who uses Snapchat and Instagram to document her life. In every family and social circle there is someone who is obsessed with the latest technology and someone else who refuses to use it. And they're not always the people you might expect.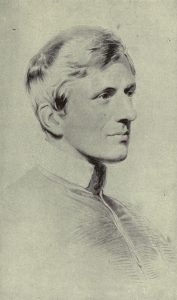 Perhaps it's impossible to express such a multiplicity of viewpoints in historical fiction when the lines between generations (and decades) are so difficult to draw. Even from my vantage point in 2017, I can't always tell the difference between clothes that were trendy in the 1990s vs. the first decade of the 21st century. Maybe that says more about my impaired fashion sense than anything else, but I can certainly recognize the differences in clothing between the 1970s and 1980s, my formative years. How much more difficult for the modern writer (or reader) to recognize the fine distinctions between the 1870s and 1880s!
When I moved the setting of Impossible Saints into the 20th century, I knew Lilia would thrive there, but I was worried about Paul, my other protagonist, an Anglican priest and a true Victorian in his interests and concerns. He's an old-fashioned young man who loves tradition and history. His nemesis Thomas Cross even calls him a "medieval relic" at one point! But the more I thought about how to bring him into the 20th century, the more I realized he didn't need to change. There were certainly people like him, as there always have been, who are more strongly drawn to the past rather than the present or the future. I am one of those people, and that's why I love history and historical fiction!
I'll end with a beautiful passage about viewing history from different vantage points from Elizabeth Barrett Browning's 1857 novel in verse, Aurora Leigh:
[E]very age,
Heroic in proportions, double-faced,
Looks backward and before, expects a morn
And claims an epos.
Ay, but every age
Appears to souls who live in 't (ask Carlyle)
Most unheroic. Ours, for instance, ours:
The thinkers scout it, and the poets abound
Who scorn to touch it with a finger-tip:
A pewter age,—mixed metal, silver-washed;
An age of scum, spooned off the richer past,
An age of patches for old gaberdines,
An age of mere transition, meaning nought
Except that what succeeds must shame it quite
If God please. That's wrong thinking, to my mind,
And wrong thoughts make poor poems.
Every age,
Through being beheld too close, is ill-discerned
By those who have not lived past it.